Browse and Manage the Clouds
Cloud Combine is a browser, explorer and manager for the cloud services.
Currently Windows Azure blob storage and Amazon S3 are supported. With Cloud Combine you can:
Reliably transfer the files at maximum speed
Browse and manage cloud storages in a way similar to Windows Explorer
Share your files
Manage your storage settings
See It in Action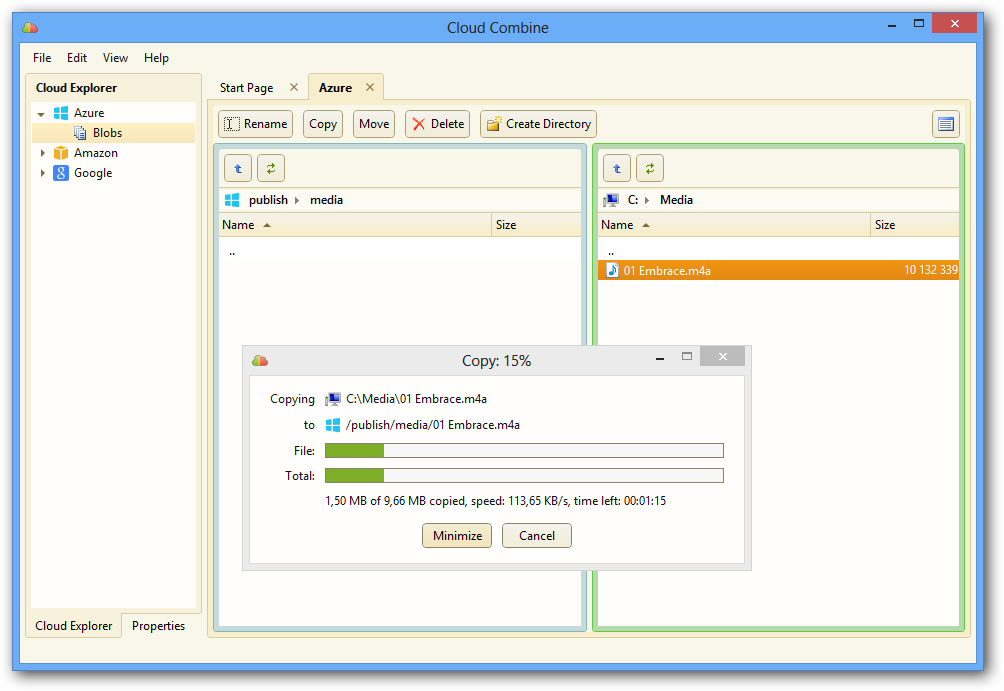 What's Next?
Please read more about our features, or just try it right now!